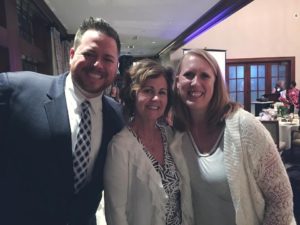 "Jamie is one of the most passionate people I've had the pleasure of serving with, particularly in the areas of spiritual and leadership development. He is committed to the continuous development of his and others' spiritual maturation through intensive study and introspection. He also genuinely embraces the challenge of leadership development in a serious and thoughtful way for himself and those who would endeavor to use their unique gifts to fulfill the ultimate purpose of serving others. As a wonderfully gifted speaker, Jamie is able to share those things that are important to him in a way that inspires and teaches others. I am thankful for Jamie and excited for all that God has in store for him."
–Earl Tye, Market President BB&T
---
Learning to Lead
I entered the workforce in 1995 as a junior counselor during the inaugural year of summer camp at Wheels Family Fun Park in Durham. Not long after I was given management responsibility for weekend operations and eventually began leading the overall operation.
The Logistics of Leadership
I took over the Raleigh-Durham operation in August of 1999 as the fifth operations manager since that office opened in 1997. It was me, five couriers, and Hurricane Floyd bearing down on Eastern NC. We made it through Floyd, a reputation for inconsistency and unprofessionalism to grow the local business from $5,000 in my first month to a million dollar revenue generating regional operations center.
A Culture of Leadership
In early 2005, I was given two exciting new career opportunities to pursue. The President of American Expediting asked me to become the Business Development Manager and open 20 new offices around the country. At the same time, New Horizon Church invited me to move into full-time vocational ministry as Service Programming Director.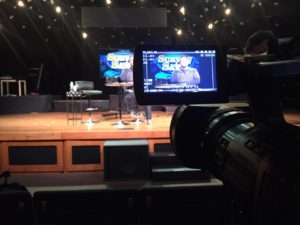 Not knowing the timing, this is a decision I knew I would eventually face and had been praying about and seeking counsel on for over a year. Following another season of prayer and fasting, I was led to pursue God's purpose and calling on my life to give full attention to serving him and developing leaders for His church.
As the key strategist for the mission of New Horizon, I led Capital Stewardship Campaigns and yearly giving initiatives. I implemented a key donor development strategy and created a culture of leadership multiplication.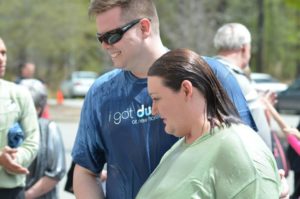 Over the past decade, I have taught regularly to audiences from 12 to 1200. I have had the privilege of coaching dozens of leaders toward God's purpose for their lives. It is my greatest joy to see people live out their God-given potential in service of something bigger than themselves.